Primary design considerations for the Cloud-Aerosol Transport System include:
Make the system as eye-safe as possible.
Use solid state photon-counting detectors.
Leverage existing instrument designs and use commercial parts where possible.
Fit within mass, volume, and power constraints of the JEM-EF.
In recent years there have been significant advances in the approach to lidar design. A now-proven approach to lidar design is to use a high PRF laser, multiple kHz rather than 10's of Hz, at low pulse energies. Ground based systems of this type, the MicroPulse Lidar, have been in use since the early 90's. The airborne Cloud Physics Lidar has been used since 2000. The advantages of the high PRF design with low per-pulse energy permits use of solid-state photon-counting detectors. A basic requirement of the high PRF approach is a narrow field of view (along with narrowband filtering) to minimize solar background noise. The narrow FOV minimizes multiple scattered signals.
The overall instrument design is driven by the desire to use photon-counting detection. The system transmits three wavelengths (1064, 532, and 355 nm) simultaneously and collinear. Return signal collected by the telescope is separated by use of dichroics. The return signals are further separated into polarization components.
The laser units are provided by Fibertek, Inc., as is the avionics/communications package. Mechanical design services are provided by Design Interface, Inc. The Fabry-Perot interferometer in the HSRL receiver was provided by Michigan Aerospace Corporation.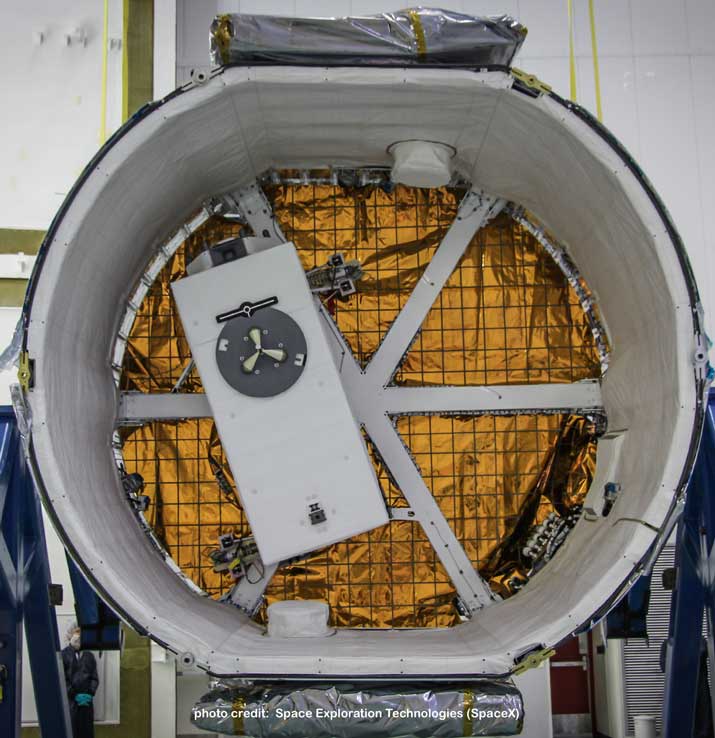 On 30 Sept. 2014 CATS left NASA GSFC for SpaceX facilities at Cape Canaveral, where it arrived a day later. CATS installation on the SpaceX dragon capsule was completed on 08 Oct.